What will the future of the hotel industry look like?
original post from:https://rcpasean.com/what-will-the-future-of-the-hotel-industry-look-like/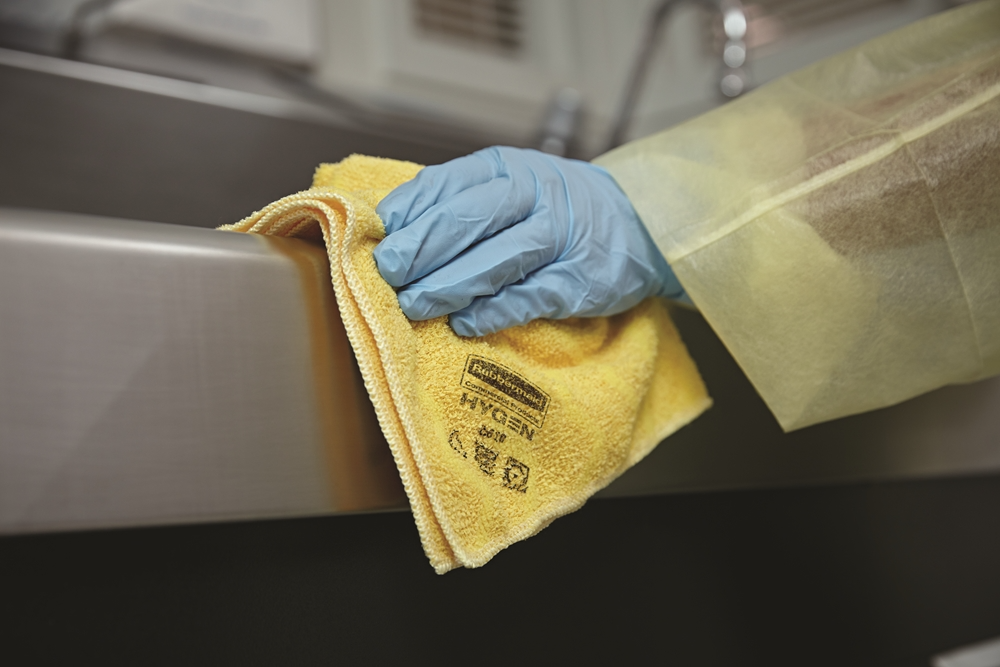 HOSPITALITY
The COVID-19 pandemic impacted every industry, but hotels were hit especially hard. According to the United Nations World Tourism Organization, international travel decreased by an unprecedented 65% in the first half of 2020. Globally, this drop in travel activity resulted in $460 billion in lost revenue.
A June 2020 report from IBISWorld forecasted that the Australian hotel and resorts industry will experience a 23.8% decrease in revenue for the 2019-20 fiscal year. The same report also predicts that revenue will be down 19.3% in 2020-21.
Much of this impact has been the result of necessary government mandates to restrict travel to and from Australia, as well as limiting interstate travel. The matter of customer sentiment must also be considered. The hospitality industry can only recover if travellers feel safe and confident booking hotel rooms. Businesses across the globe have already made great strides in adopting new policies to protect guests, but there's still more work to be done.
A new definition of clean
In the time of COVID-19, hotel guests have new expectations for room cleanliness. News stories regarding the unclean conditions of quarantine hotels have further undermined the confidence of hotel guests. Descriptions of dirty carpets, soiled bathrooms and cramped quarters have not inspired confidence in would-be travellers.
To help guests feel as comfortable as possible, hotel chains have worked with local and international health organisations to create new policies, procedures and operational strategies.
Part of this strategy is to introduce a new executive position dedicated to health and safety: the Hygiene Officer. This person is responsible for developing, implementing and improving cleaning procedures in alignment with best practises. While the role carries unique responsibilities at each hotel chain, general qualifications for the position include certifications in hazard analysis and control.
Across Australia and other countries, hotel chains have worked with organisations such as the Global Biorisk Advisory Council (GBAC) to develop new deep cleaning procedures and infection control policies. To help guests feel safe staying in a hotel room, these procedures will need to be visible and demonstrably effective. Keep reading to see what these efforts might look like in the near future.
More touchless technology
Moving forward, hotel brands will look to make the stay experience contactless. The idea is that by limiting physical contact between guests and hotel staff, there will be less likelihood of infection. The push toward touchless technology began years before the COVID-19 pandemic, but it has accelerated in 2020.
Many hotel brands have already implemented contactless check-in solutions. This usually requires an app on the guest's smartphone. Instead of a physical key, the app serves as a digital key that can unlock the guest's room as well as other amenities throughout the hotel. Moving forward, these types of solutions are likely to become more common.
Some hotels are experimenting with chatbots that can answer and respond to guests' needs. For example, if guests need additional towels, they can send a quick text message through the hotel app. The bot will process and forward the request to a member of the staff who can make the necessary arrangements. This means guests can spend less time on the phone or in line at the front desk.
Contactless payment solutions can benefit resorts at an even greater scale. Guests will be able to use their phones to reserve amenities, order food and beverages from the poolside and more. This can help to reduce physical contact while providing hotel brands with new sources of revenue.
Transparent communication with guests
During the COVID-19 pandemic, uncertainty has made many travellers second-guess their plans. When guests don't know what to expect from their hotel, they may not be willing to risk the potential for exposure to an infectious disease. This means that transparent communication will be essential moving forward.
Before, during and after their stay, guests need to be able to get in contact with the hotel. Immediately upon booking, hotels can provide information about safety precautions, which can help guests to feel better about their trip. During the stay, signage can help guests to understand what's expected of them, such as maintaining a distance of 2 metres from other people. Afterwards, hotels can use digital channels to inform guests about risks they may have been exposed to and conduct contact tracing if necessary.
Amenities on demand
Traditionally, hotel rooms contain many small conveniences that don't get replaced between guests. These include pads of paper, pens, hair dryers, menus, etc. Going forward, many hotel brands are keeping these items at the front desk. Guests can ask for items as they need them. This move will also include stricter guidelines around accessories like glass drinking cups and robes. Regardless of whether or not these items appear used, they will be removed and replaced between visitors. Glassware will likely be replaced with one-time use bottles to reduce potential exposure to microbes. In the long run, this effort may help hotels to reduce their resource consumption.
Systematic room cleaning
With a new definition of cleanliness, hotel housekeepers will take on new responsibilities. For example, they may be expected to wear personal protective equipment (PPE) when entering a guest room. Many brands have already started placing paper or plastic bands on toilets, beds and doors to indicate that no one has been in the room after it was last cleaned. In other cases, housekeepers are using new equipment such as ultra-low volume foggers to disinfect rooms overnight.
In general, housekeeping staff will pay extra attention to high-touch areas in guest rooms. That includes TV remotes, thermostats, lamps and closet doors. Housekeepers will need to use detailed checklists to ensure that they have disinfected each area properly.
Cleaning common areas will also require a new approach. Cleaning staff may need to address these areas more frequently, especially high-use areas such as gyms. Again, contactless technology may be able to play a role in limiting guest exposure. For example, guests can reserve gym and spa amenities from their app, allowing cleaning staff ample time to sanitise equipment between usages. These solutions will require a stronger level of coordination between operational members of the staff.
Additionally, hotel brands will continue to increase the number of sanitisation stations in common areas. Greater access to hand sanitiser may help guests to feel more comfortable when they do need to interact with staff and other guests.
New investments in cleaning solutions
The COVID-19 pandemic has highlighted the need to reassess previously held notions of what it means to clean indoor environments. In addition to the policies and procedures discussed above, hotel groups have also taken another look at the tools they use to clean.
Commercial cleaning equipment is designed to be durable, lasting for hundreds or thousands of cleanings. Plus, commercial cleaning products are designed with ergonomics in mind. Professional cleaners spend a lot more time scrubbing, mopping and dusting than everyday consumers. That means they need reliable equipment that limits physical strain. For example, the Rubbermaid HYGEN quick-connect mop frame is designed to increase the user's reach without using an unsafe posture.
The hotel industry is also learning a lot from healthcare environments. For example, hospitals use microfibre cloths to remove microbes from high-touch surfaces. The difference between traditional cotton rags and modern microfibre is huge when you look at things from a microscopic point of view.
While cotton rags simply push microbes around on surfaces, microfibre actually picks up and removes bacterial, viral and fungal particles. This is important because even dead microbes can pose a health risk, as other microfauna will eat them. Rubbermaid HYGEN disposable microfibre is proven to remove 99.9% of tested viruses and bacteria, including human coronavirus OC43. The product has not been tested on COVID-19.
To learn more about the innovative products available today, check out our product catalogue.