Did you know that the U.S. Centers for Disease Control and Prevention (CDC) recommends cleaning before disinfecting and sanitizing? It's more important than ever to consider this concept in healthcare environments, commercial facilities and other places where high traffic is frequent.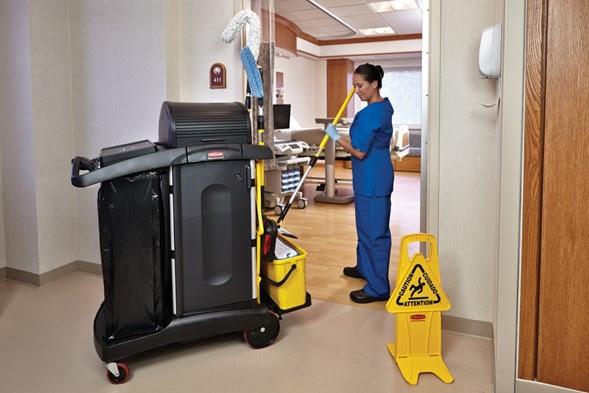 Cleaning is the physical removal of dust and organic material. Disinfecting is the inactivation of pathogens. By cleaning a surface with water or detergent, it becomes fully capable of taking on the germ-killing ability of a disinfectant.
Rubbermaid HYGEN™ products like our Launderable Microfiber Cloths and Microfiber Wet Mop Pads are designed for cleaning and disinfecting methods. High-touch areas like door handles, bedrails, sinks, toilets and remove controls need frequent cleaning and disinfecting, and HYGEN™ products can be used to help you feel confident that germs are properly eliminated.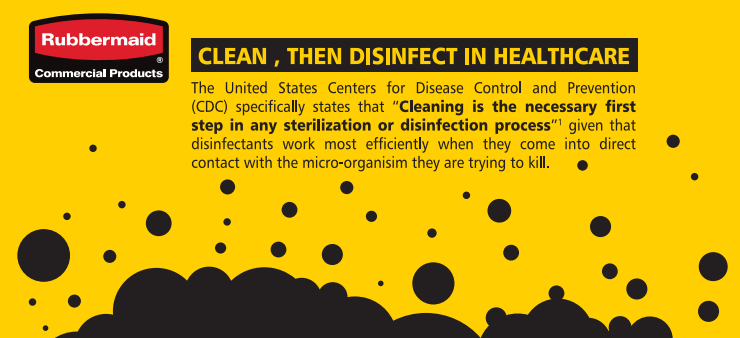 Contact us for the details flyer and HYGEN™ Microfiber Selection Guide for more information, and find the best products for your setting.
View Rubbermaid HYGEN™ Microfiber Products